Rethink boxing. Rethink boutique.
UBX is a fitness franchise like no other. We are the worlds fastest growing boxing franchise with a global community spanning more than 90 clubs and across 3 countries. Be a part of this exciting growth story. Find out more today.
Benefits of the UBX 
Franchise Opportunity
High profit potential
Small footprint + high member capacity = Low breakeven + high yield potential.
Low Start Up Capital
Providing an achievable investment opportunity for most buyers.
A Team of Experts
Complete strategic UK-based support including marketing and operations.
Highly scalable model
Simple operational systems to drive efficiency, growth, and performance.
Fitness reinvented
We are a consumer focused business. Our model is to give customers what they want, when they want it: the convenience of no class timetables, the skills of boxing, and the buzz of boutique fitness.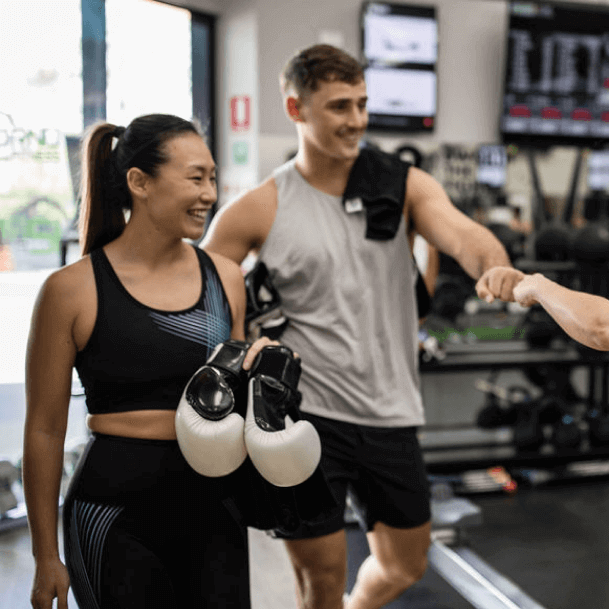 Boutique
High growth: Boutique fitness is the fastest growing sector and is driving overall industry growth*
Recession resilient: Proven to be recession resilient and projected to drive the fitness industry's post-covid recovery*
Consumer demand: We have everything boutique gyms have to offer (trainer-led workouts, professional coaches, HIIT & functional strength and a supportive community) plus more.
*Source: IBISWorld Gyms and Fitness Centres in Australia R9111, April 2021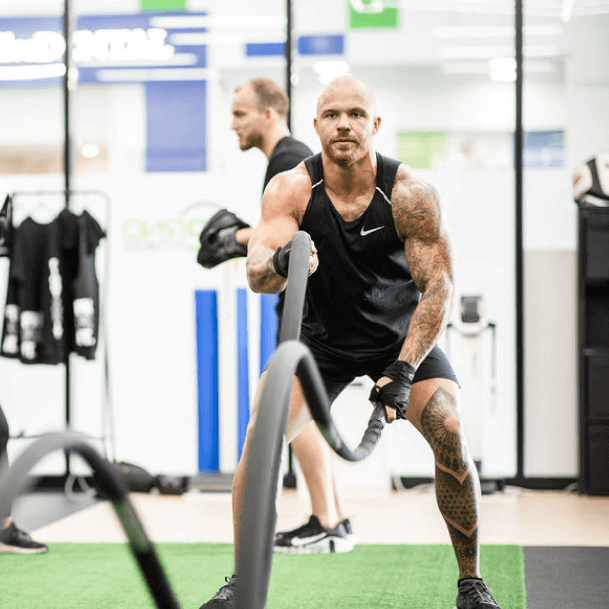 Flexible
Convenient: Never before has a group training model allowed members the same level of convenience they had when using a traditional gym.
No class timetables: We have developed a unique workout model that doesn't rely on class timetables. No more waitlists or running late for class. Just more opportunities for our members to train each week.
Flexibility means retention: Our unparalleled level of flexibility is why our members stay longer with us (versus our competition) and keep coming back day after day, year after year.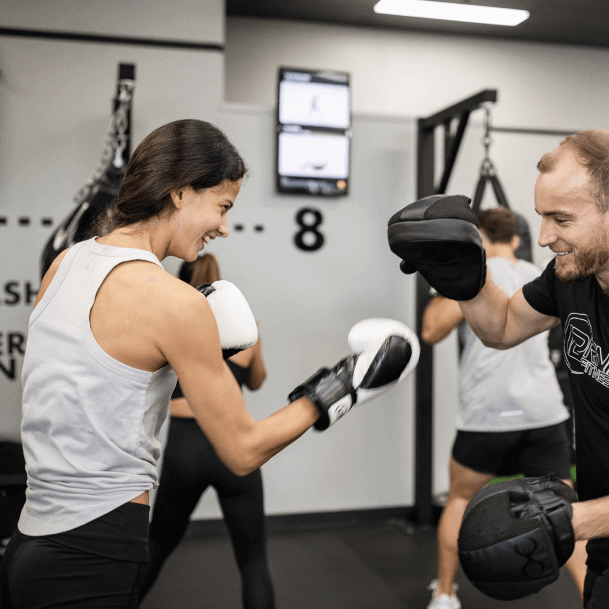 Boxing
High member retention: Skill-based training, as seen in boxing clubs the world over, is proven to retain members for longer compared to standard exercise routines.
Accessible: Everyone can box. It is a skill that is easy to start and fun to learn.
Engaging: Once you start boxing you can't stop. It's addictive, it's engaging and the pursuit of mastery keeps you coming back for more.
Club Walkthrough
UBX Training is a purpose built boxing + strength training facility, designed to deliver workouts that are exciting, convenient and most of all effective. The design provides a strong and bold interior for our members that inspires them every time they come in to train. Explore each aspect of the club, and learn more about the key features that help us deliver on what our members want.